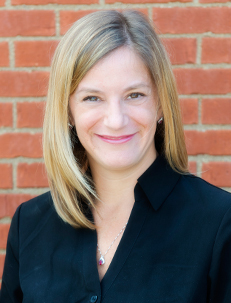 Kristine Slam, MD, F.A.C.S., has been a Board Certified Surgeon with the Metropolitan Surgery division of Central Ohio Surgical Associates (COSA) since 2008. She received her Medical Degree from the Medical College of Ohio, and completed her surgical training at the University of Toledo. She is a Fellow in the American College of Surgeons and a member of the American Society of Breast Surgeons.
Dr. Slam recognizes that surgical expertise and dedication to the care of the cancer patient optimizes patient outcomes.   Because her training focused heavily in surgical oncology, she established the Comprehensive Breast Center at Central Ohio Surgical Associates in late 2011.  As part of an independent surgical group, she is not subject to many of the pressures which lead to hospital-employed physician turnover.  Unfortunately for the patient, physician turnover leaves them struggling to reestablish surgical care for their on-going health needs.  COSA's Metropolitan Division has an established track record of high-quality surgical care in the Columbus area since 1974. Her group's dedicated history to central Ohio has allowed Dr. Slam to tailor her surgical practice into one dedicated to primarily female-focused surgical needs.  Dr. Slam has the ability to care for her patients in a variety of hospital and outpatient settings across the greater Columbus area, enhancing the surgical experience for her patients. Dr. Slam has current operative privileges at Mount Carmel East, Taylor Station Surgical Center, and New Albany Surgical Hospital.
Dr. Slam just finished her tenure at Medical Staff President for the Mount Carmel Hospital System. This peer-elected position was the culmination of four years of high-level administrative medical staff responsibility. Previous to that, she served as Department of Surgery Chairman for nearly four years. She is the Physician Advisor for the Cancer Program, responsible for American College of Surgeons Commission on Cancer National Accreditation. She is a active in both weekly tumor board and breast tumor board, and is a faculty member of the MCHS General Surgery Program.
In 2015, with the assistance of her alma mater, Kent State University, she established another grant, COSACARES (Cancer Assistance, Resources, and Education), with is earmarked to help women in financial need with costs that are related to breast cancer treatment. Dr. Slam has been an active surgical advocate, visiting both Capital Hill and the Ohio Statehouse, petitioning our elected officials for improvement of both patient-related and physician-related health care issues.
Dr. Slam lives in Blacklick with her husband, also a surgeon, and her daughter. She is a former Division 1 gymnast at Kent State University and attributes her dedicated work ethic to her nearly 20 years as a competitive athlete. When she's not working, she loves spending time with her family, reengaging herself in athletics as an adult gymnast, learning Pilates, and shoe shopping.